FAQ's - Frequently Asked Questions
---
Dreadbag.de - General questions about the Dreadbag
---
#1 How do I set my Dreadbag right / fastest?
We have created a small video tutorial for you - see How do you set up your Dreadbag?
---
#2 Dreadbag Prices - Why is the price the way it is?
"Sorry, it works differently - fair play - we produce fair and are still synonymous!"

Dreadbag.de makes sure that ...
... every fabric is fair!
... no fabric is produced by children's hands!
... all substances do not contain any harmful chemicals!
... fair wages will be paid! The last wage increase of our tailors was at the 1.1.2016
The wholesale price of fair produced (fair wages + no child labor + no chemistry) fabrics is unfortunately always more expensive than the "Made in China" fabric price. Based on "Fairpaly" conviction, we only produce with fairly traded fabrics and thus contribute a bit to making the world fairer. Unfortunately, because Arm & Reich is wrongly distributed in our world, we donate money from all Dreadbag.de revenues to various charitable projects. 🙂
We strive to offer the Dreadbag as cheaply as possible despite our fair company philosophy - Thank you for your understanding!
---
#3 You're not a typical online buyer and you'd rather try everything on site?
In the summer, we are represented at many festivals, events such as the Fusion (Lärz), the Summerjam Festival (Cologne), the Reggae Jam Festival (Bersenbrück), Reggae Geel Festival (Belgium). You are welcome to join us Newsletter or write us about that Contact and ask at which festival and when exactly are we? We will tell you where and when we have planned a Dreadbag stand and of course you are cordially invited to try out Dreadbags of your choice with us at the stand in peace and to buy at the pleasure of course - we look forward to you now!
#3.1 Buy Dreadbags - Dreadbag Partnershops: Berlin, Hamburg, Cologne and Freiburg
Dreadbags can be tried and bought in the following Dreadbag partner shops selected by us.
Panama Hat Gallery I
Wiener Strasse 60
10999 Berlin Kreuzberg - Germany
Opening hours: Mon. - Sat .: 12: 00 - 20: 00
Phone: + 49 (0) 30 60 05 64 550
Website www.panamahutgalerie.de
---
Selekta Reggae Shop
Scapula 18
20357 Hamburg - Germany
Opening hours: Mon - Fri: 11: 00 - 20: 00 / Sat .: 10: 00 - 20: 00
Phone: + 49 (0) 40 430 88 39
Website http://www.selekta-shop.de
---
Welcome-kaufenundhelfen.de
Bismarckstr. 35
50672 Cologne - Germany
Opening hours: Mon - Fri: 11: 00 - 19: 30 / Sat .: 11: 00 - 18: 00
Phone: + 49 (0) 221 941 11 70
Mobile: + 49 (0) 151 184 92 379
Website http://www.shop-welcomekaufenundhelfen.de
---
Dreadbag.de - Onlineshop
---
#1 How can I order something from Dreadbag.de?
Ordering at Dreadbag.de is easy. You add an article to your shopping cart. Then you go to checkout. If you have a Dreadbag.de account, you can log in with your e-mail address. Please note that we are not delivering at the moment.
You do not have an account? Then create a profile or simply order with a guestaccount.
---
#2 Dreadbag Service Hotline - Do you have any questions?
Our Dreadbag service hotline (Lin) can be reached by phone or via WhatsApp at + 49 171 89 62 648 of Mo-Fr of 10: 00 - 18: 00 clock. Of course you can also send us an email to shop (at) dreadbag.de. We will answer your questions as soon as possible.
---
#3 Shipping cost - How much do I have to pay?
Better safe than sorry! We want your Dreadbag to arrive well and you're happy. For this reason, we have decided on the insured shipping. That costs a bit more, but for that, your Dreadbag is insured and you will get a new one from us.
#3.1 Insured shipping
Shipping Germany - Hermes Päckchen = 5,90 €
International Shipping - Maxibrief + Registered (Worldwide) = 9,15 €
We do not make the prices! Please refer Registered international
#3.2 Free shipping
Pick up on the spot
The Dreadbag online sales is at home in Cologne, if you want to pick up your Dreadbag, then you can do that gladly. Please leave a message for us when ordering, so that we can arrange an amicable appointment.
#3.3 You ordered one or more dreadbag (s), but nothing has arrived yet? What now?
Tracking with Hermes
After delivering your shipment to Hermes, you can usually track the shipment status on the same day. The dispatch history of completed orders can be tracked with the Hermes dispatch tracking until 90 days after delivery of the respective consignment.
https://www.myhermes.de/wps/portal/paket/Home/privatkunden/sendungsverfolgung
Shipment tracking with DHL

When you are from Germany you can easily check the status of your delivery online. With DHL's tracking, you keep track of your shipment at all times and can always check the status of your shipment. This applies to all DHL parcels / parcels, whether from Dreadbag.de or another online shop with DHL. 1 x logged in and always know when the package / package arrives - What would you like more than customer?
Important: The account must be confirmed by 1 x by e-mail confirmation, from then on you can fully use the service of DHL Paket.de.
Register for free via email.
Simply enter the shipping number (to be communicated by email) of your parcel / package in My package into the input field (to me on the way).
Then click on the red button or press the "Enter" button.
Done - In a few seconds you will be shown where your package / package is straight and when exactly it arrives with you.

It does not get any better, does it?
All package.de services at a glance
DHL PACKSTATION
Package announcement by e-mail or SMS
preferred day
Requierements / desire neighbor
Bonus Program - Collect loyalty points and secure bonuses
DHL online franking
MeinPaket.de - The new shopping experience of DHL
Postfinder - PACKSTATION, parcel boxes and branches nearby
Flexible services for an even more comfortable online shopping.
Registration: Please click on the banner and sign in to the DHL package and parcel tracking.
International (worldwide) shipment tracking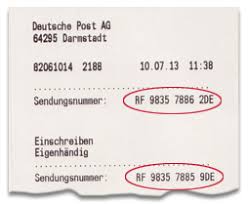 If you belong to the shipping group Internatinal shipping, then you can go to International shipping status track your shipment. Again, we ask you to send us your mailing number and we will send it to you by email.
---
#4 Change - You want to change the ordered goods, because the Dreadbag does not like you, fits, or similar. - How it works
In most cases, we take back the ordered goods from goodwill. The goods may not have been worn or damaged by you before. For reasons of insurance, we photograph any goods sent to us in order to provide us with legal security. So do not even start at rumzutricksen. We have in this regard a legal protection insurance and also a very good lawyer!
Since we are a very small company, it is hardly possible to carry the return to us completely alone. From an order value over 40 € you have to pay the return shipment by yourself. The goods must be returned by registered mail to us as insured parcels, parcels or Maxibriefs.
Our delivery address
Dreadbag.de
Lin Vogt
Brabanter Str. 38-40
50672 Cologne
Germany
For further questions please contact our Dreadbag Service (Lin) at any time under + 49 (0) 171 89 62 648.
---
#5 Packaging - Recyling is important to us, so we do it.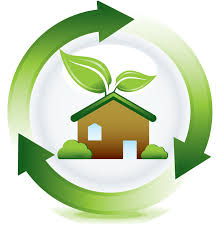 GoGreen - Our packaging consists of shoe box, paper, or similar. - We purchase these packaging materials from the retail trade so that they do not get directly into the garbage. Recyling or recycling of raw materials is important to us and that is why we practice it daily!
---
#6 We rely on renewable energy

The power of our servers (data centers) is generated from renewable energy sources, mainly hydroelectric power in Scandinavian hydroelectric power stations.
Our servers are certified by the EnergieVision eV and carry the green electricity label "ok-power". The award criteria of the ok-power label ensure that the products bearing the seal of quality lead to "additional environmental benefits". The EnergieVision eV thus sets transparent requirements for the use of green electricity. Founding members of the association are the Öko-Institut eV, the Verbraucherzentrale Nordrhein-Westfalen eV and the environmental foundation World Wide Fund for Nature (WWF) Germany.
---
#7 You are a wholesaler, dealer, online owner, or similar. and want to sell Dreadbags?

Under contact we have extra Wholesaler contact established where everyone has the interest to sell us dreadbags for us to sell in the future. We will contact you as soon as possible to discuss and arrange everything else (process, condition, etc.).