Hello dear Dreadbag friends,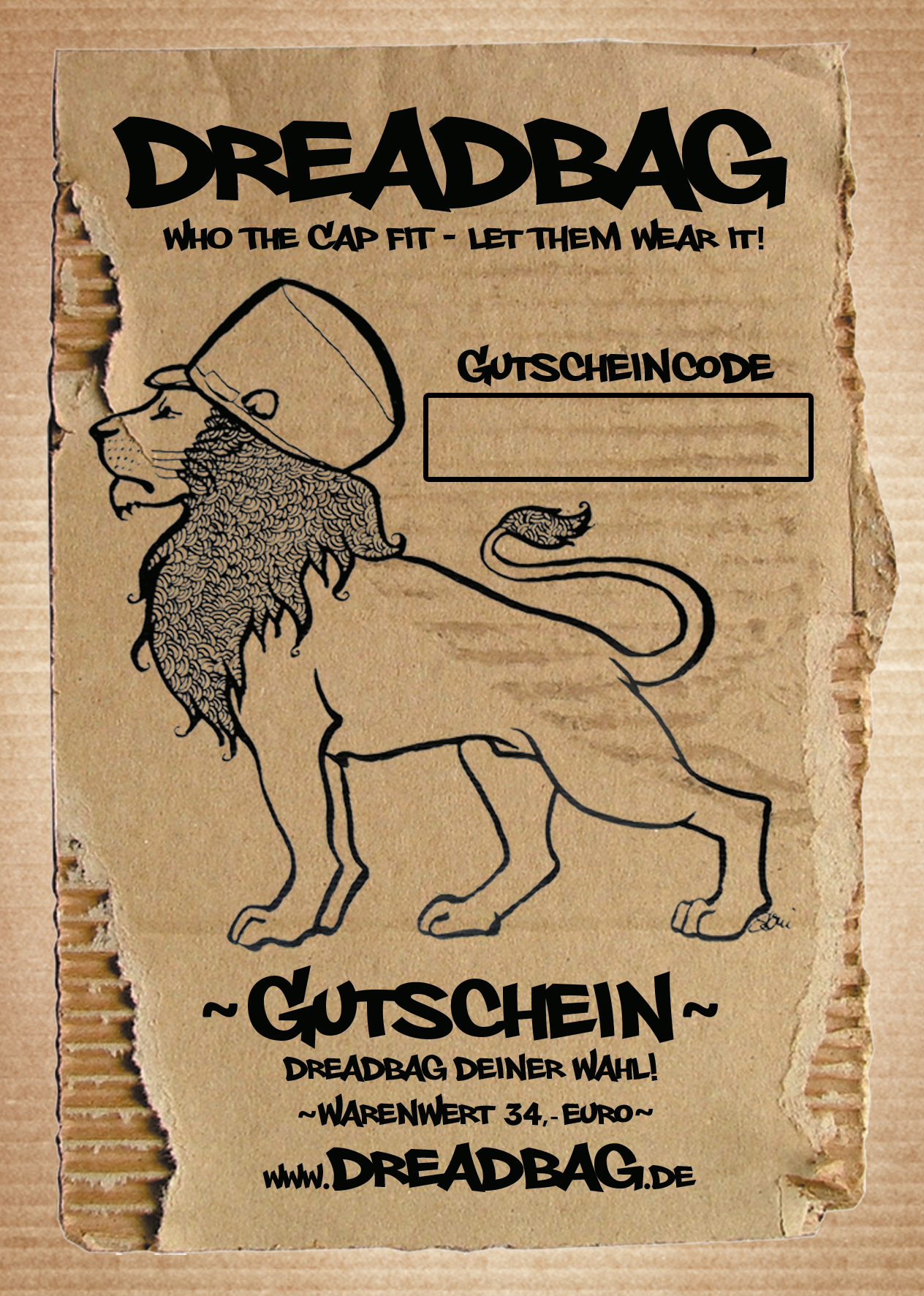 You would like to give pleasure to a beloved girlfriend or a friend and give her a dreadbag for Christmas, birthday or just like that? But you do not know exactly which size, color or material is the right choice? No topic - we have for you in this case the Dreadbag coupon worth 34,00 €. From the 1.1.2018, the Dreadbag vouchers will be changed to the value of 39,00 €, as we have to "unfortunately" sell each dreadbag with VAT in the new year. That means in plaintext each Dreadbag will cost 39,00 €.
Dreadbag Voucher - How does it work exactly with the voucher?
Dreadbag voucher via PayPal or bank transfer pay!
Upon receipt of the Dreadbag voucher will be sent to the specified email address.
Attached is the Dreadbag coupon - Now just enter the coupon code - Done!
Each Dreadbag voucher is unlimited in time ie it can be used for years.
So that's it from us again - in this sense ...
Bless and one love
Your Dreadbag team