Description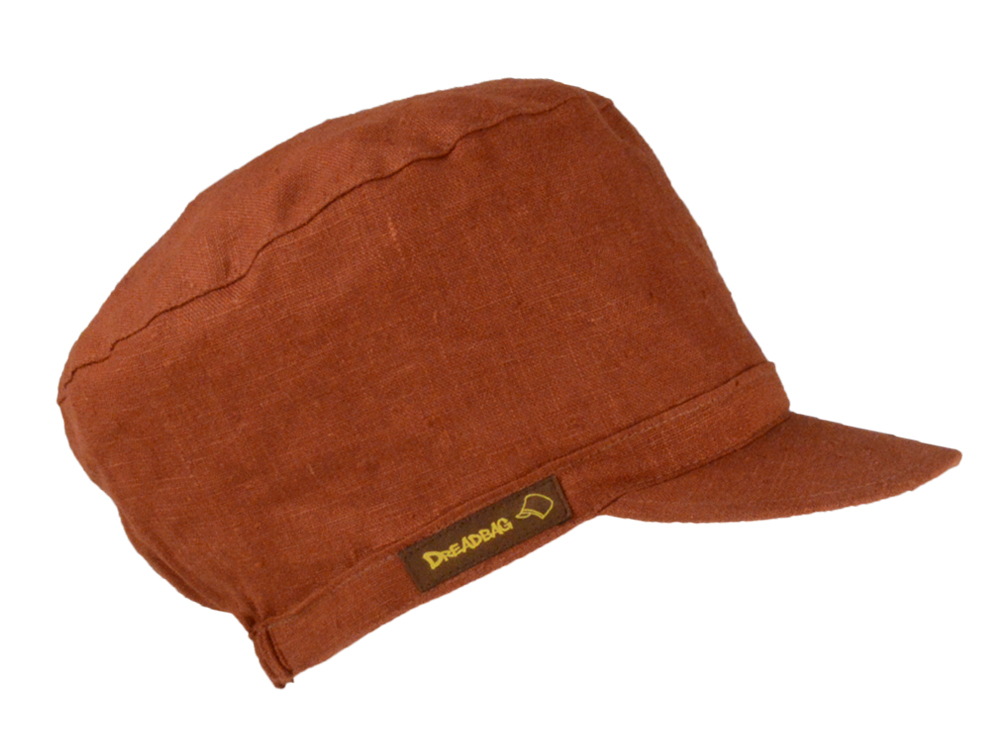 Redbrown Dreadbag linen with visor in size Medium *
Dreadbag made of airy light linen fabric with visor and Flex-Fit elastic band, suitable for all (up to 64 cm) head sizes. 100% linen - Perfect for the summer!
Fair produced Rasta Hat - Dreadlocks Slouchy - Dreadlocks Hat - 100% Dreadbag
* Size medium is perfect for short thin or thick dreadlocks (from 20 cm to 50 cm)
Payment methods - Shipping - Size chart - Fair Produced - Impregnation - Color representation
Payment options - Prepayment / Transfer / PayPal / Credit card
You can pay with us with prepayment / transfer or with PayPal / credit card. We will send the ordered Dreadbag (s) within 2-3 workingdays after receipt of payment. Note: Each order will be canceled without payment after 7 days. So if you pay with prepayment, please transfer within 2-3 days, so you can get your Dreadbag also delivered.
---
Shipping - We ship worldwide with Hermes & Deutsche Post
Within Germany we ship with Hermes as a package - The cost is 5,90 € - The delivery time is approx. 4-5 workdays. International Shipping we send with Deutsche Post as Maxibrief + registered mail (PRIORITY) - The shipping costs are 9,15 € - delivery time is country-specific. On request, we will gladly send you all information on the shipment tracking.
---
Dreadbag size chart
Size M - For short dreads (up to 50 cm long dreads)
Size L - For medium length dreads (from 50 cm to 70 cm long dreads)
Size XL - For long dreads (from 70 cm to 120 cm long dreads)
Size XXL - For very long (thick) dreads (from 120 cm long dreads)
Size XXXL - For extremely long dreads (from 170 cm to 250 cm long dreads)
---
Positive karma - Made under fair conditions
Optically as well as qualitatively, the Dreadbag offers you the optimum of quality and style at a small price. And so you can wear your new Dreadmütze without any worries, we have ensured that the Dreadbags are manufactured under fair conditions in Europe. All materials used are color, washable and sun-resistant. We also guarantee that the Dreadbags have retained their shape even after one year.
---
Dreadbag - water repellent - impregnation
All dreadbags made of thick cotton (canvas) are suitable for impregnation. After the impregnation, the Dreadbag is waterproof in rainy weather (winter) and all dreadlocks remain dry in wind and weather. More info: "With what and how do I best impregnate my Dreadbag"
---
Monitor and graphics card - color is not the same color
Please remember that the original colors of our Dreadbags can be slightly different from the colors you see on our website.