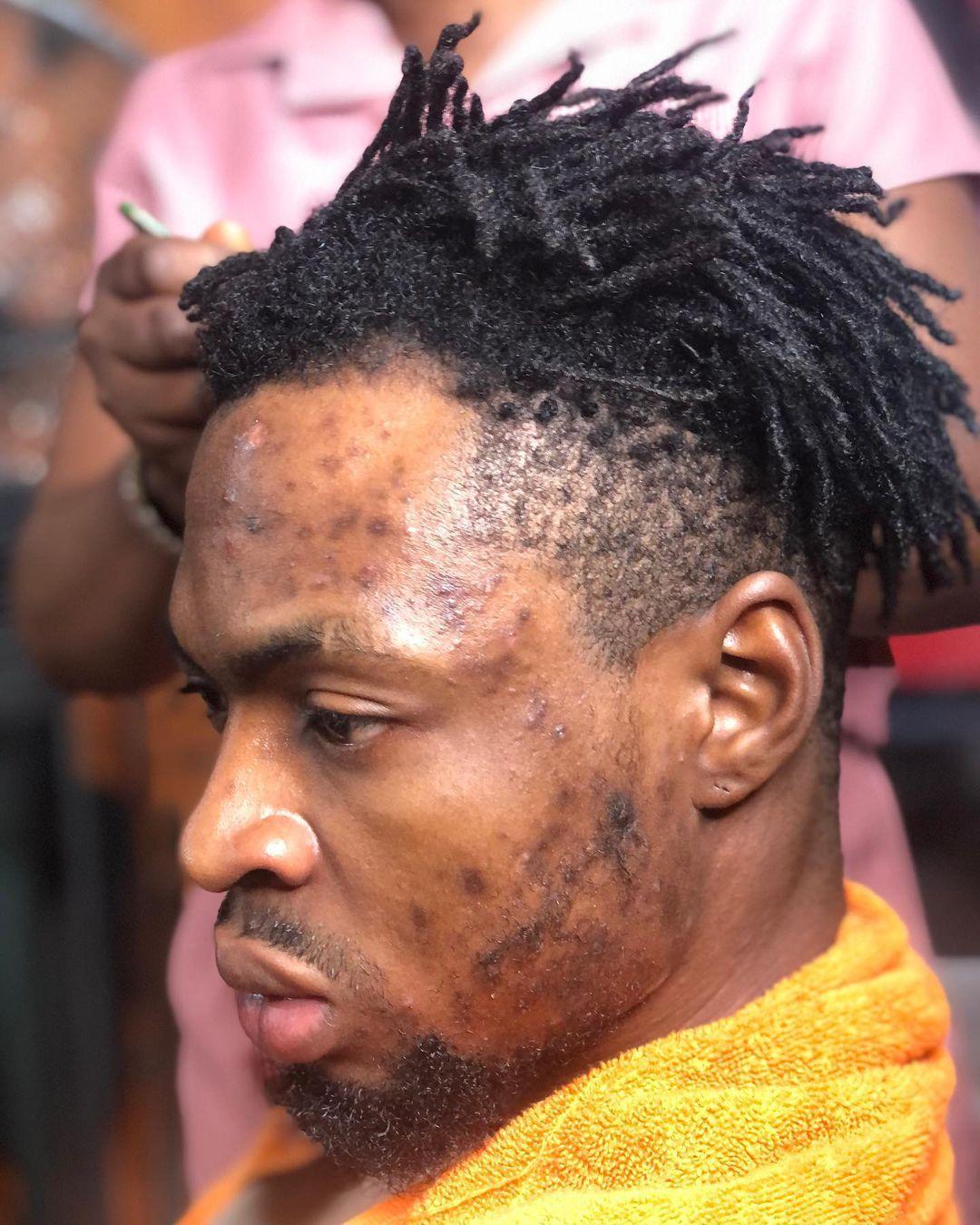 Come and extend ur dread lock
I actually make this dread bigger and extend the length ... and it came out nice ...
Please slide left
Hello are you in Warri looking for where to maintain your dreadlocks?
Or do you wish to start your dreadlocks?
do you want to repair your damage dread?
Then worry less MRBURBERRY is here for you
Locate us at JAKPA ROAD BY ORU STANDARD JUNCTION .. OPPOSITE SHAFA FILLING STATION… Effurun delta state
Or call Whatssap number 08034847419
Tanx for always trusting MRBURBERRY
giving ud best is what we are train for.
We repair damaged dread.
We lock all kinds of hair
We tint any color of ur Chioce
We do both palm-rolling and pin lock method
We give u the best maintenance tips
Feel free to send a DM to book us
Or call Whatssap number 08034847419
Go follow us @burberrydreadlock and @mrburberrycreativities
#siruti #akhiria_anita
#dreadhair #dreadcolors #dreadzy #dreadstylesforwomen #dreadlovers #dreadlife #dreadstylesformen #dreadstylesformen #dreadlockstyles #dreadlocks #dreadlocs #dread # burberrydreadlocks # dreadloverss #womensdreadlocstyles # dreadloverss #womensdreadlocstyles # captain #dreads # joinhistain # joinhistain #dreads #dreadlocstyles # forever # joinhistain #dreads womendreadstyles church #burnaboy #harrietpatrickz
Have a look at our Spiralocks Shop. There you will find many different and beautiful Spiralocks for your dreadlocks.

Spiralocks shop
Stay Irie and Blessed Love
Lin - Dreadbag.de