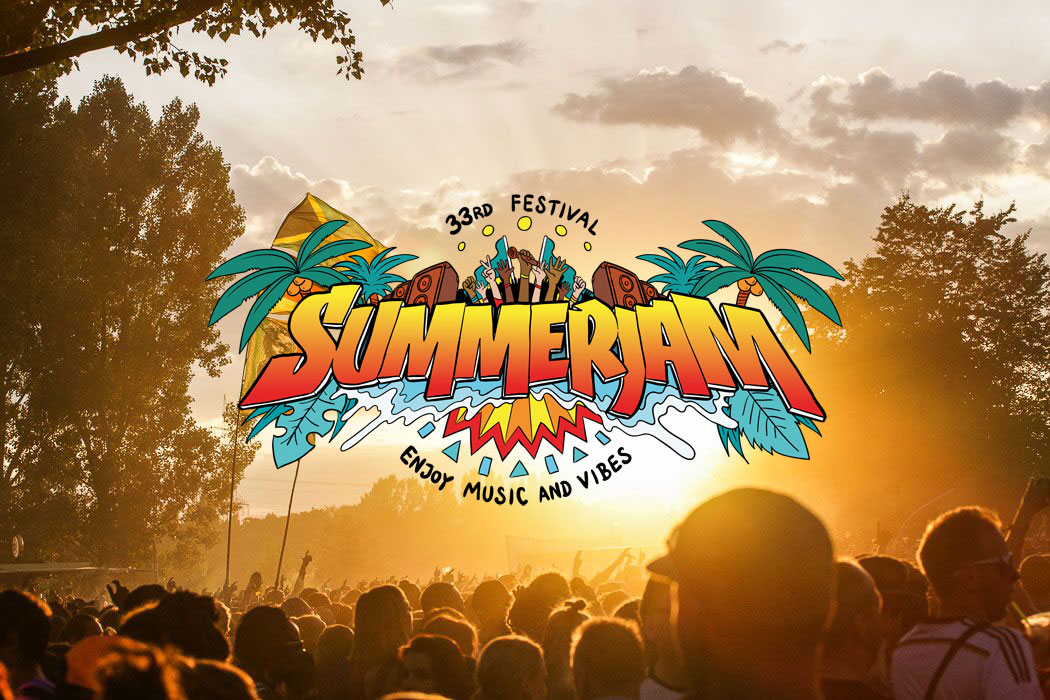 April 9, 2018
Summerjam Festival 2018 - Enjoy Music and Vibes
---
Hello dear Dreadbag friends,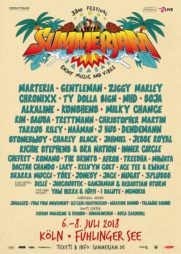 in 87 days it's finally time again! The 33rd Summerjam Festival takes place again at the Fühlinger See in Cologne. Reggae artists from all over the world, such as Ziggy Marly, Gentleman, Inner Circle, Chronixx, Jesse Royal, SOYA, Tarrus Riley & Blak Soil Band, Tóke, Treesah, can be seen again this year. Klub Kartell, and much more to watch or listen. Musically, there should be something for everyone and chilled reggae vibes are inevitable! We are already looking forward to the Summerjam Festival 2018 and will also be there with a small but fine Dreadbag team. See you at the latest in 87 days! Blessed love - your dreadbag team 😉
Summerjam Festival 10 + 1 Tickets Only Available in April - Dust a Free Ticket!
This month (April) you can dust off a free Summerjam ticket together. Order the 10 + 1 ticket and pay only 10 tickets and get the 11te ticket on top for free! These Summerjam 2018 tickets are not computer printouts, but a rarity among collectors and fans. 🙂
Only available in April. 10 x 3 day festival ticket incl. Camping: 1.200 € + 80 € pre-sale fee - Order 10 hardtickets for your friends and get the 11. Ticket for free. Tickets for Reservation Camp, Caravan Pitches and Blackfoot Beach are under FAQs on the Summerjam Homepage.
SUMMERJAM ARTISTS 2018 Festival
AFROB FEAT. TRIBES OF JIZU - 3PLUSSS - ACE TEA & KWAM.E - ALKALINE - BAUSA - BINGOLINCHEN - CHARLY BLACK - CHEFKET - CHRISTOPHER MARTIN - CHRONIXX - CORN DAWG PRES. FüFFI - CORN DAWG PRES. YAW HERRA - DACTAH CHANDO - DENDEMANN - DJ CEM / BEATPACKERS - FABI BENZ & FRANKY FYAH - GENTLEMAN - I SALUTE - INNER CIRCLE - J HUS - JACE - ANNUAL - JESSE ROYAL - JONESY - JUGGLERZ - KELVYN COLT - CLUB KARTELL - CONSHENS - LARY - MARTERIA - MEMORIA - MHD - MILKY CHANCE - MIWATA - NAâMAN - NUGAT - POW POW MOVEMENT - RICHIE STEPHENS & SKA NATION - RIN - ROMANO - SKARRA MUCCI - SOYA - STONEBWOY - TóKE - TALAWAH ​​SOUND - TARRUS RILEY & BLAK SOIL BAND - THE SKINTS - TREESHA - TRETTMANN - TY DOLLA $ IGN - WARRIOR SOUND - ZIGGY MARLEY
Summerjam Facebook event
https://www.facebook.com/events/497642547266509/
Of course, you will find all other information about the summerjam on as always www.Summerjam.de
Blessed Love

Your Dreadbag team