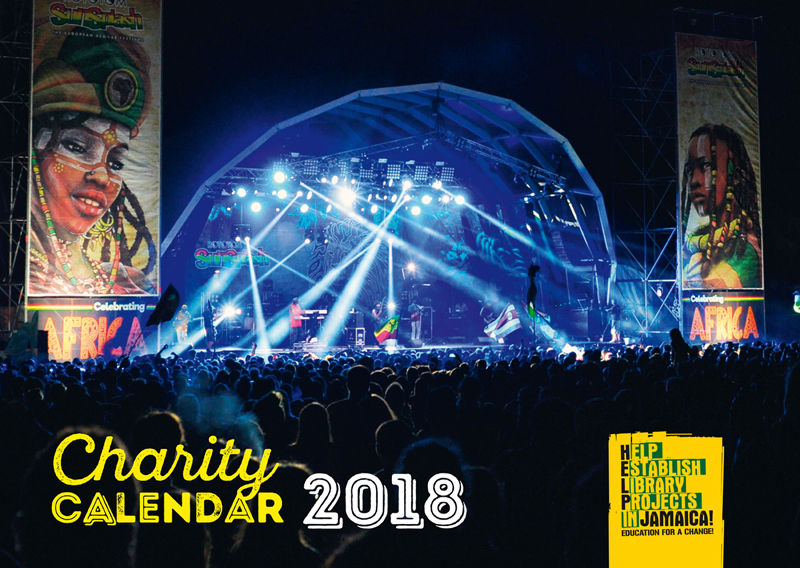 October 21, 2017
Hello dear Dreadbag friends,
today we want you to the Help Jamaica! Charity Calendar 2018 make attentive and as soon as Christmas is coming ... Of course this is also a perfect Christmas present! Give somebody the charity calendar and at the same time donate to Help Jamaica! This year, Help Jamaica! partnered with Reggaeville.com, the leading online reggae magazine, with the latest news, photos, concerts, videos, releases and more. From this collaboration has emerged a charity calendar full of impressive images of artists on various international festival and club stages. All participating photographers and the graphic designer "Liebetanz-design.de" have never hesitated to make their work available for a good cause and free of charge. Thank you so much! 🙂
High quality calendar, 14 pages (size: DIN A3), offset printing. Carefully wrapped in transparent foil and delivered in a special cardboard box to ensure safe shipping!