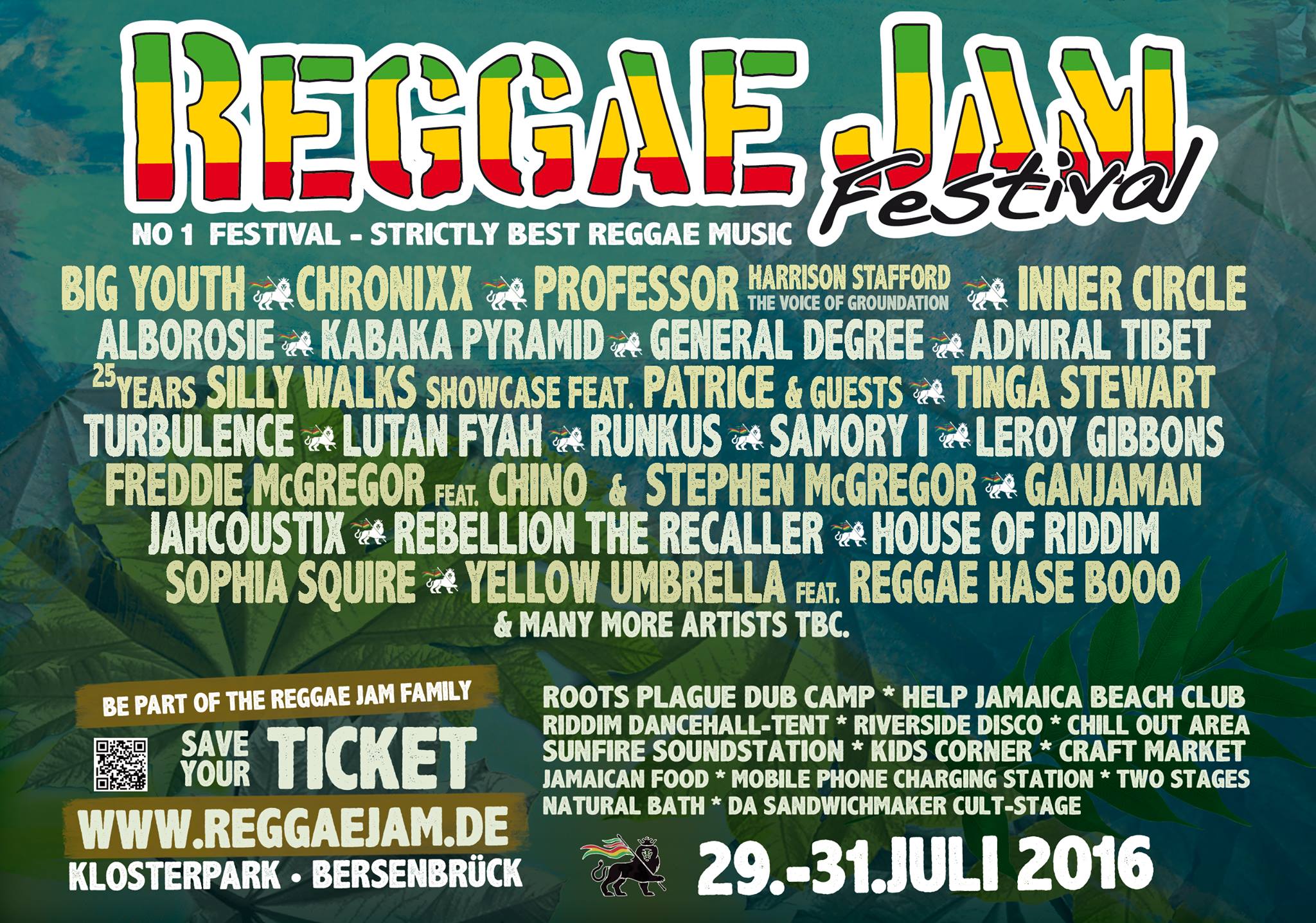 July 26, 2016
Hello dear Dreadbag friends,
In three days it's finally time again - The Reggae Jam Festival takes place on 29.7. to 1.8. As always at the Klosterpark (Schulstr.) in Bersenbrück. We are looking forward to the following artists ...
Patrice, Assassin, Alborosie, Admiral Tibet, Big Youth, Chronixx, Freddie McGregor feat. The Recaller, Runkus & the Old Skl Band, Lloyd Gibbons, Lutan Fyah, Nattali Rize, Queen Ifrica, Rebellion, Reynolds, Chino & Steven Di Genius, General Levy, Harrison Stafford & The Professor Crew, Inner Circle, Julian Marley , Samory I, Sevana, Sophia Squire, The Tennors, Tinga Stewart, Tippa Irie, Tony Rebel, Turbulence + more artists!
We are of course again this year with a Dreadbag stand represented and you are all cordially invited Dreadbags in a harmonious atmosphere and to try and rest assured of course also. As every year, we will sne (Reggae Streetwear: jackets, hoodies, shirts, flags and many other reggae accessories) from our friends Sven (best selection of Reggae, Ragga, Dub, Dancehall Vinyl's and CD's + Reggae Soundsystem) accompanied - that means in the Klartext best reggae sounds, fun, a lot of beer and, of course, supergute atmosphere are guaranteed.
Be there or be square
Reggae Jam Festival 2016 - Festivalplan
Reggae Jam Festival 2016 - Lineup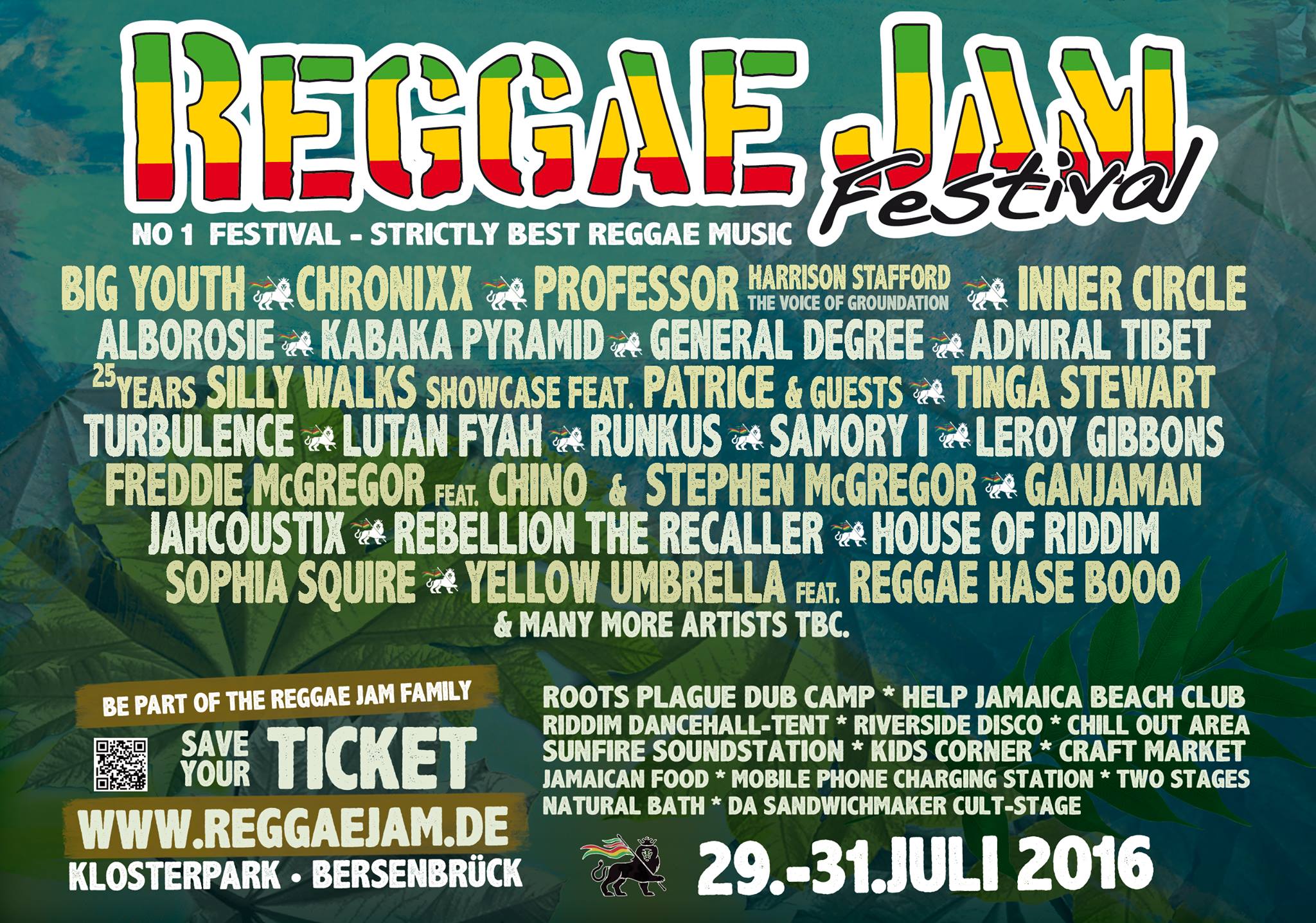 So that was it already from us - Just look at us purely - There are again a lot of new dreadbags to marvel at.
Your Dreadbag team